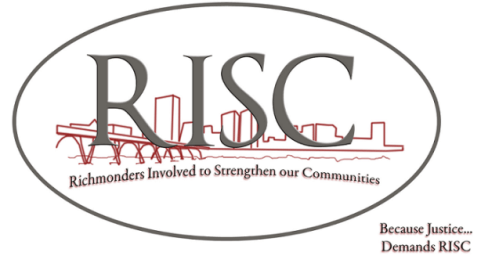 At the Community Problem Assembly (CPA) on October 28 the RISC leadership from their 20 faith communities spent an evening hearing about three issues (Police-Community Relations, Education, and Gun Violence). At the end of that evening all in attendance voted and elected to take on the problem of Gun Violence in our communities. The three issues we voted on rose to the top from the over 330 stories we heard over the past two months from over 40 meetings in homes or congregations. The leadership at the CPA also agreed to continue to research solutions to the housing/eviction crisis and monitor the implementation of Reading Mastery in RPS.
What happens next is perhaps the most exciting and challenging part of RISC's work: putting together Research Committees to find a solution that addresses an important aspect of the problem. How does that work? Good question!
There are three broad ways RISC does research. First the committee (made up of those both directly and indirectly impacted by the problem) brainstorms and researches who we should talk with in the community that has expertise in or knowledge of the problem. Second the committee brainstorms different approaches to getting at a solution that can solve an important piece of the problem. Third there is the internet that can broaden our understanding of possible best practices used in other urban centers. Three years ago when the broad topic was Education, it took time, research and conversations with experts to come up with recommending the Reading Mastery curriculum to the school districts. One never knows where a broad topic like gun violence will lead the research committee.
The Research Kickoff is on Tuesday November 19 starting at 6:30 If you are not yet a part of our church's RISC network and would like to participate in either the Gun Violence or Housing/Eviction Research Committees, please talk with one of the RISC Team Leaders:
Dorothy Hollahan –804-744-9412
Jeff Clark – 804-740-9690
Ted Merriman – 804-516-4504
Lynn Pappas – 804-330-2404
Steve Saltzberg – 804-306-5184
Lark Washington – 757-416-4495 
or Mark Hagemann – 715-360-7694