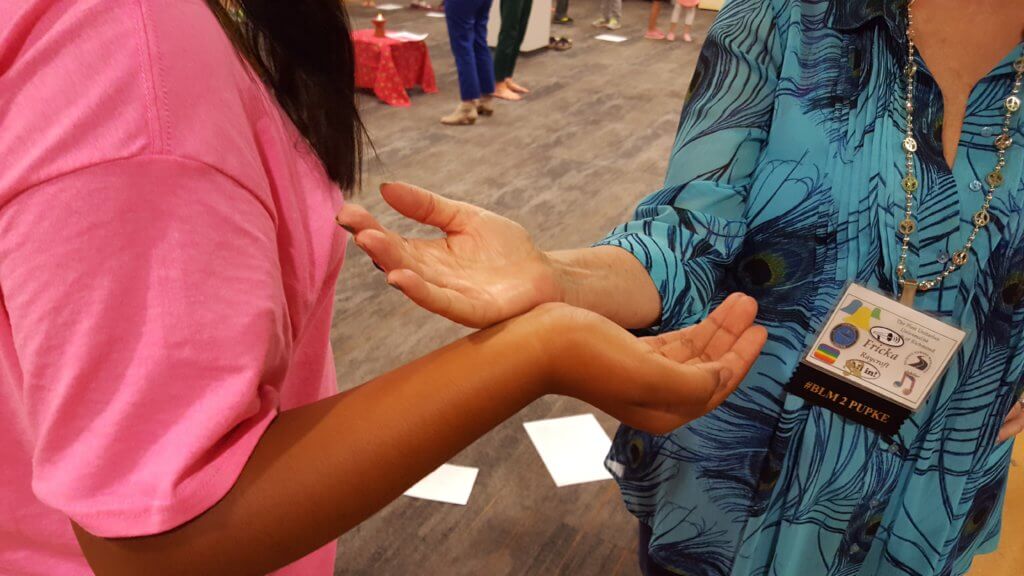 Volunteers lend their hands and hearts in service to the First UU community. Many positions need to be filled every week, and there are also opportunities for volunteering with special events and annual happenings. To volunteer for an upcoming event click here.
Sunday Worship Services and Coffee Hour are 9:00 am-12:00 pm every Sunday. Volunteer opportunities are listed below:
Hospitality:
Technology:

Audio Visual Booth: trained technicians regulate sound, lighting, and slides during worship. For more information, please contact Music Director Diane Woodruff at singers@richmonduu.org.
Kitchen Volunteers are trained to safely operate the tools and equipment in our commercial kitchen.  They oversee events that include cooking and serving meals such as Simple Supper and the annual Caritas visit. Contact Su Boer at seboer4@gmail.com or Rick Carr at rick_carr@comcast.net.
Simple Supper is held every Wednesday night at 6:00 p.m.  A community meal (usually soup, salad, and bread) is shared for fellowship and connection.  This is part of our Wednesday Night programming which also includes Vespers worship at 5:30 p.m. and the Minister's Class at 6:45 p.m. Sign up to provide a meal at richmonduu.ivolunteer.com/#5
The Stewardship Committee that runs The Annual Fund Drive has four subcommittees of volunteers to help with everything from mailings and database management to being a visiting steward.  Help is needed December through the following March each year. Contact information for this opportunity will be provided soon.
Volunteers for Gallery at First UU participate in a major fundraiser for the church by working in our annual juried fine arts & crafts show. In this show, artists exhibit and sell their work for several days in the fall. Over 200 volunteer positions available.  Contact Evaline Jones at evalinehjones@gmail.com 
The First UU Auction/Spring Fling fundraiser event happens each Spring.  Many volunteers are needed for setup and takedown as well as making the night of the auction run smoothly. Sign up at: ​ http://richmonduu.ivolunteer.com/auction2018