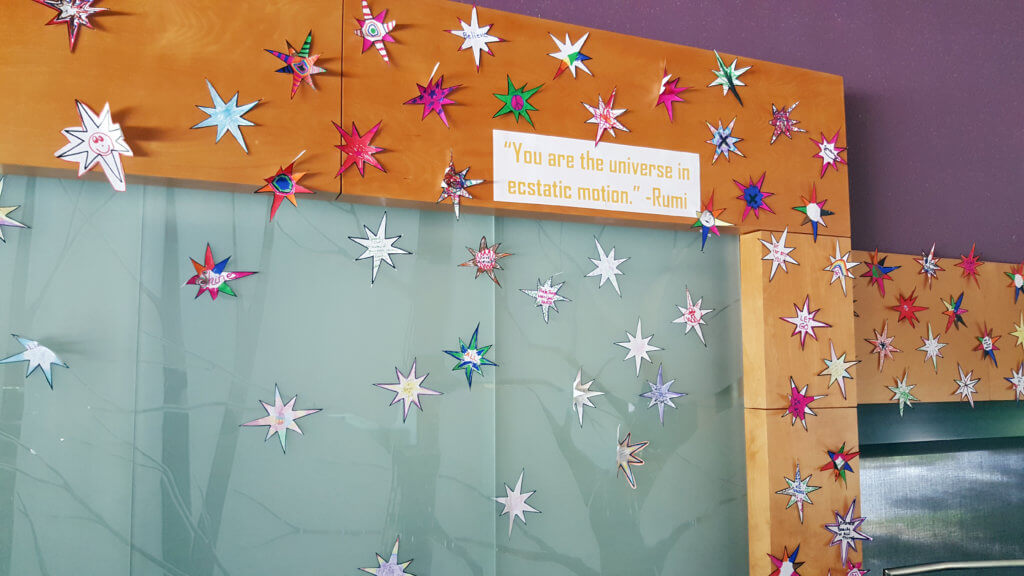 Sunday Services: 9 a.m. and 11 a.m.
Religious Education Classes (also known as Church School) take place during the 11 a.m. service.
Click here to view past sermon titles. Click here to listen to previous sermons.
Vespers: Wednesday Evenings at 5:30 p.m.
Vespers is an intimate, contemplative, and conversation- a half hour service led by our ministerial interns which takes place on Wednesday evenings from 5:30 to 6:00 in the Great Hall. We welcome you and appreciate you just as you are and whenever you can join us.
Vespers is followed by a simple supper (often soup, salad, and bread) from 6:00 to 6:45 and a class taught by our ministers from 6:45-8:15. Why not join us for it all?
Bread for the Journey: last Friday before the 1st Sunday of each month, at 5:30 p.m.
Bread for the Journey will take a short hiatus over the summer and will return in the fall.