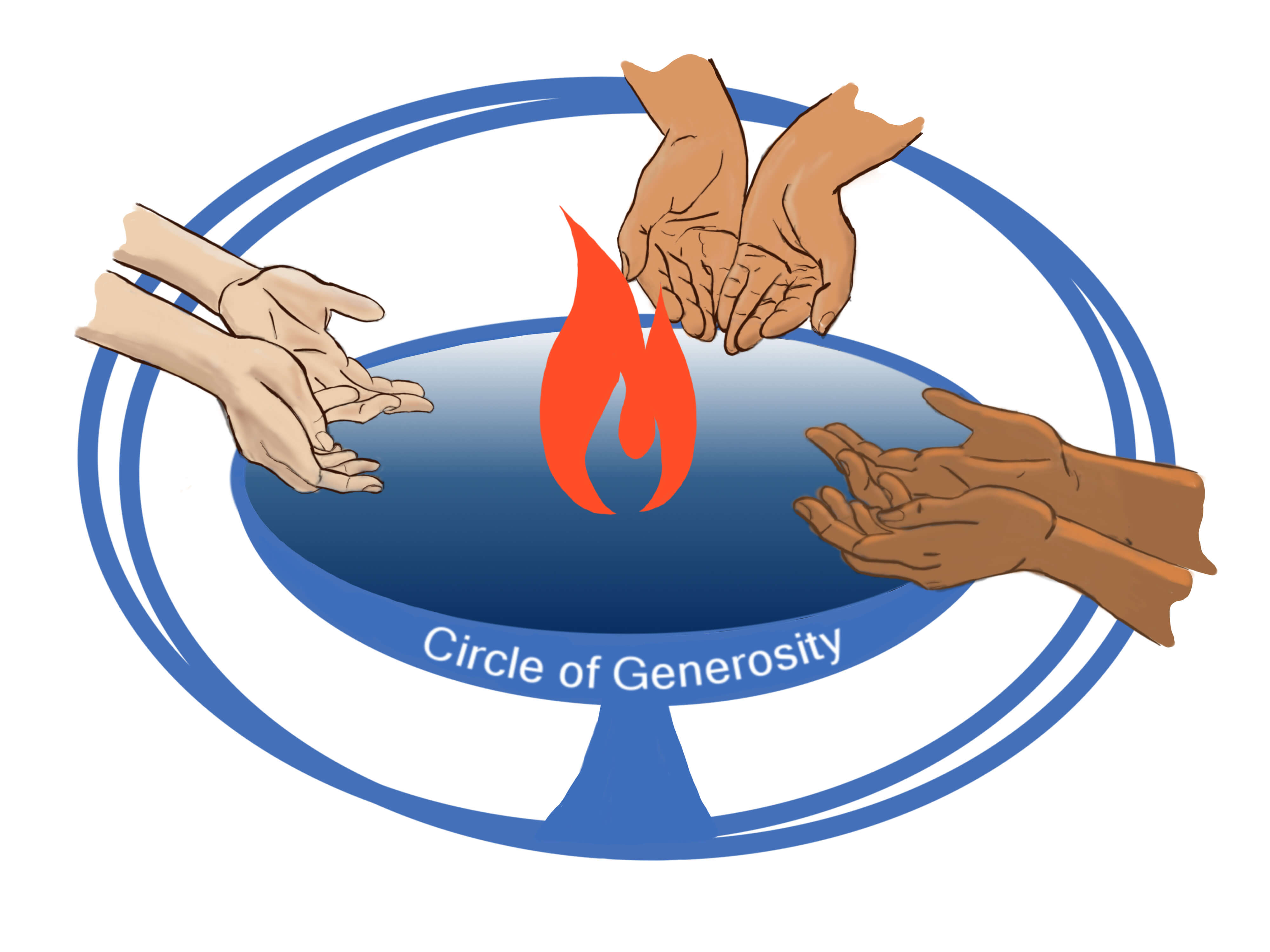 [We] commit our time, talents and financial resources
[We] expect the best of each other and ourselves   
    Excerpted from First UU of Richmond's Congregational Covenant
Join in the Circle of Generosity
Living our Faith
Thank you for what you have done and for what you are doing. Thank you for being generous. Our members and friends are simply wonderful people — they are cause for cheer in every heart.
As good stewards, we are in a position to guide our church's trajectory as we make progress on social justice, personal growth, community and inspiration. Once a year the stewardship committee asks you to revisit your financial commitment to our very important church.  We ask you to pledge.
We\'re doing wonderful things!
As of February 1, our church has 729 members and friends, including 165 children and youth.
Our Religious Education program now has more than 200 children and youth registered, including 37 in the two Our Whole Lives programs.
There have been weeks when some 3,000 visitors have been in our building.
We have 2.3 full time ordained ministers.
175 members of First UU have completed workshops on the Richmond Pledge to End Racism. Offered by First UU, the workshops also attracted some 50 community members. More than 500 people have signed the pledge, and First UU is now training 12 other UU congregations in this well-received effort toward a just and more multicultural world.
12 UU members have been trained in the Open Table program, which pairs a person living in poverty with a team of 6 church members. There are now two teams working to give individuals living in poverty the support that many of us take for granted, in order to move them out of poverty. The teams commit to meeting with the individual once a week for at least a year.
Some 70 First UU members are volunteering at the Greene School, a low income school in Richmond. These volunteers\' contributions include mentoring, reading to individual students, delivering backpacks of food, collecting and distributing books and coats, and organizing and working special events. Almost 40 volunteers work on a weekly or bi-weekly basis.
Following extensive congregational input, the Board voted in January to offer sanctuary to an immigrant in need, who is in danger of deportation prior to legal proceedings being exhausted.
At least fifty committees and groups met regularly in our building last year. This includes Young Marrieds, Tai Chi, Writers, Book discussion, New to UU, and small covenant groups, to name a few. There is something for everyone!
Our goal for the stewardship drive this year – based on an assessment of our "needs" and our "wants" — is one million dollars. Our church's current budget is $780,000. Will you commit to enlarging our Circle of Generosity?
The UU suggestion for giving is generally based on percentage of income. For instance, if you gave 3 percent to the church last year, ask yourself if you can raise that to 4 percent this year. And then perhaps 5 percent the next year….. Make it incremental.
There\'s so many wonderful things we want to add!
What fit last year doesn\'t fit this year.
We have some staff members who do not make a living wage. This needs to be corrected.
Space in our building is becoming very tight. All those meetings and a growing Religious Education program put high demands on staff and facilities.
Our children need a playground. Remember when we met at school while our building was being renovated, and how much our children enjoyed the school\'s playground?
Technology continues to explode and we try to keep up. New systems and equipment are a major part of keeping a large church running smoothly.
Our beautiful building is showing wear and tear. We want to keep it beautiful and functional.
We are justified in celebrating us. We all – in many, many ways – live lives of abundance. Let us learn together how to live lives of generosity.