About this Sunday, April 26:
Dear First UU of Richmond Family:
Reverend Jeanne and Worship Associate, Leigh Ann Luscan are so excited to invite all of you to this coming Sunday's interactive, multigenerational, virtual service. We are delighted for you to hear from our guest preacher, Denise Cawley. Denise is finishing up her Masters of Divinity at Meadville Lombard and is due to graduate this Spring. She is patiently and eagerly awaiting a time safer from Covid for her ordination. Denise and Leigh Ann have become friends and colleagues through shared seminary classes. In the spirit of community seminary, we have homework!
In this time of rapidly changing information, we must often change course and develop new ways of thinking, doing, and acting in the world. This pandemic has made that need to adapt more acute. Our hearts and minds are often working at different speeds as we drive this unknown territory. On Sunday, Denise will be leading a service called "The Map is NOT the Territory". We want to ask you to help us and yourselves by participating in this activity to craft a map of your heart and your world right now.
Below are two pages of words about feelings and places. They represent states of mind and locations. You will also find a fantastical map that can represent wherever you imagine. Use any of these materials to collage a map representing the State of YOUR Heart. Can you draw your own map? Of course! May your art be as expansive as our surroundings are limited.
Would you be willing to create a map representing the state of your heart and share it with us? After you are done cutting, pasting, coloring, painting, collage-ing, or designing, please take a picture and email it to 2magicdenise@gmail.com. The ones we receive by 8 am Thursday morning we can include in the video for Sunday service. Take pictures of your creation. If you have loved ones, children/grandchildren/family and friends who might be quarantine-ing with you, please ask them to join you.
Your participation will not only help Denise with a project for school, but your effort will bless our worship, too. If you can get us your piece back to be in service – great. If not, please still send it because we are going to put it in an album on both our First UU Facebook page and the UU Family Facebook page. Let this be a brief retreat in your week.
Thank you for returning your finished map showing the "State of Your Heart" to Feel free to email Denise at 2magicdenise@gmail.com with questions. We cannot wait to see what you do.
With deep gratitude and care,
Reverend Jeanne and Leigh Ann Luscan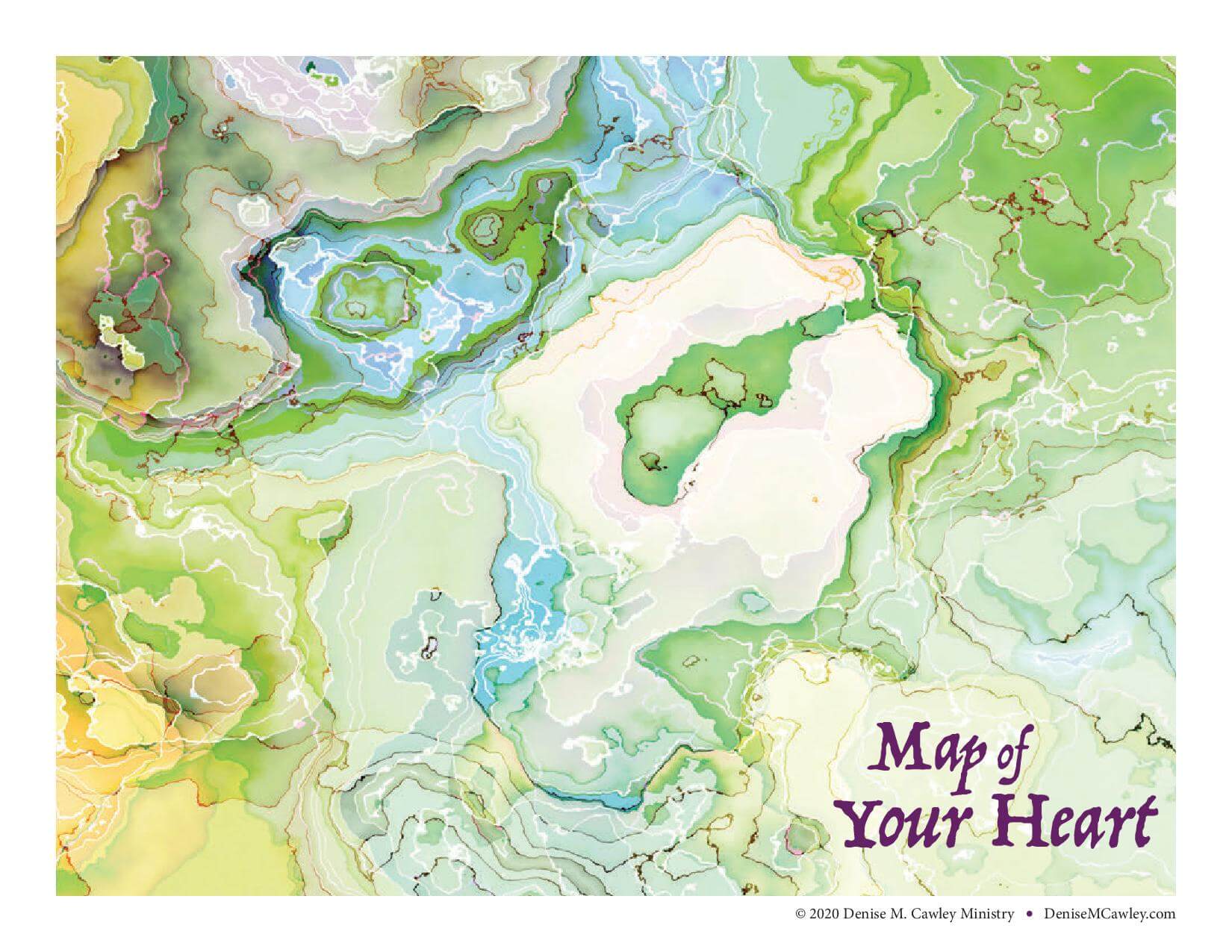 While we are all under stay-at-home orders, we continue to worship together virtually.  Links to join us for worship and community can be found on our front page.
Children's Chalice Lighting:  10:30 am
Sunday Service: 11 am
Click here to view past sermon titles. Click here to listen to previous sermons.
Vespers: Wednesday Evenings at 6:00 pm
Vespers is an intimate, contemplative, and conversation- a half hour service led by our ministerial staff Wednesday evenings from 6:00 to 6:30 via Zoom. We welcome you and appreciate you just as you are and whenever you can join us.