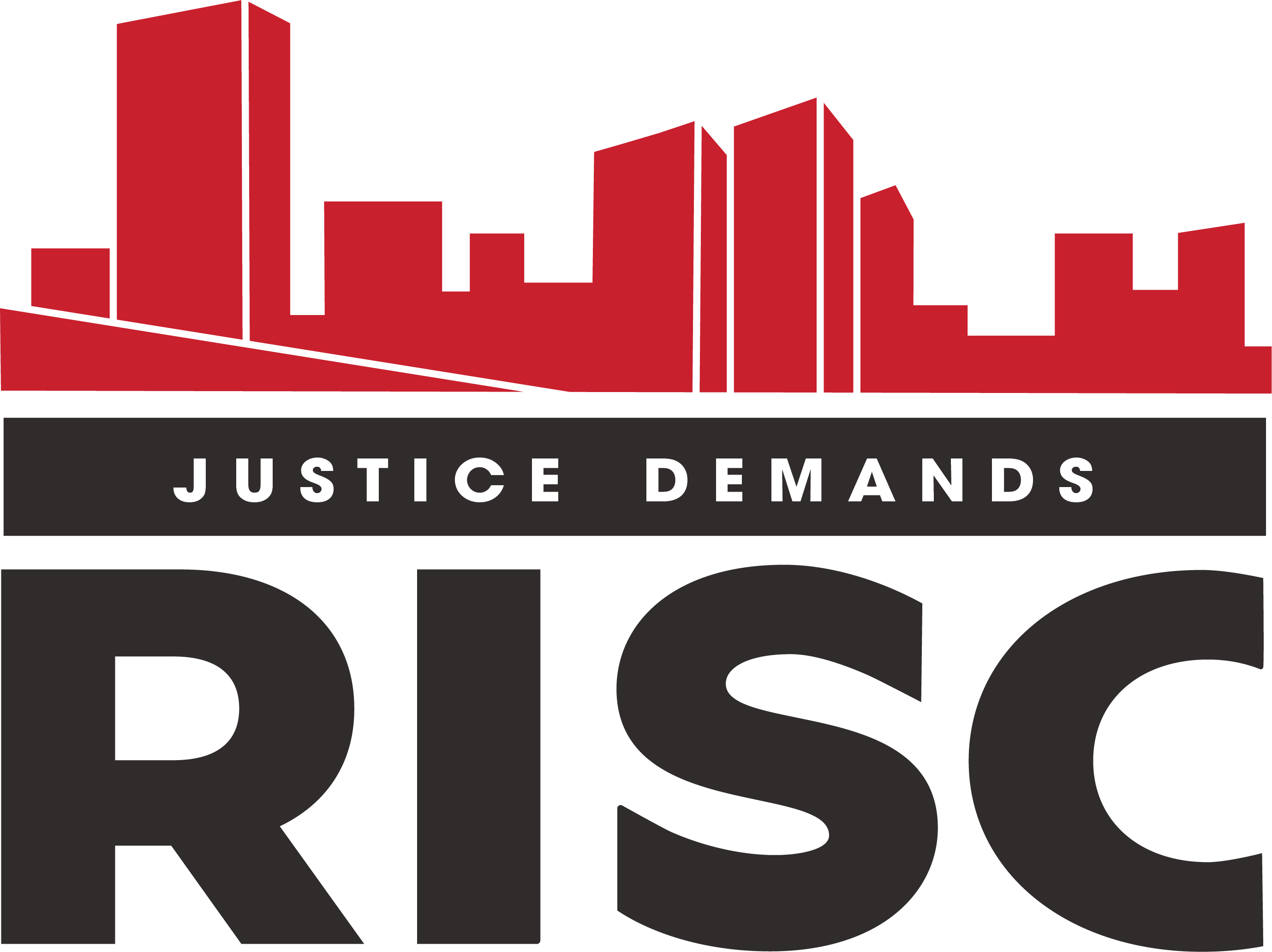 About RISC: Our church is one of over 20 diverse member congregations that make up Richmonders Involved to Strengthen our Communities (RISC). RISC unites the community across socioeconomic, racial, geographic, and denominational backgrounds, including Protestant, Catholic, Unitarian, and Jewish faith traditions. RISC identifies and researches the systemic causes of poverty and injustice in our community and holds community leaders responsible for fair and equitable practices.
October 6, 2022 – RISC and this month's Theme COURAGE
Over the past two weeks dozens of our congregants have met, usually in each other's homes, to listen to others share their stories of struggles and challenges – whether their own, or family members or friends. And to share their own stories. Sharing these stories can take courage. We have heard stories of financial challenges (e.g., finding affordable housing, getting mortgage loans) or safety (e.g., gun violence in their neighborhood, friends being shot), or senior concerns (e.g., access to transportation and health problems). As you know by now, these stories are the bedrock of how issues are developed by RISC.
The courage to share these stories is just the beginning of the courage to speak truth to power. The most recent example is the courage to address the epidemic of gun violence in Richmond. Mayor Stoney has spent the last two years saying he would produce his own plan, rather than use a proven approach that has worked in cities across the nation. The plan he took almost 2 years to create is police heavy and does not effectively address how to intervene in the groups/gangs that perpetrate the gun violence. So, we persisted, even when the mayor called us bullies for speaking truth to power. All the while we have seen 190 deaths since we first introduced this proven solution (GVI) to the mayor two years ago – and 45 deaths THIS year. The good news is that very recently one of our partners, REAL LIFE, has contracted to get GVI implemented in Richmond. Stay tuned for updates.
So, yes, RISC members need courage. From telling each other our stories, to speaking truth to power to see justice done.
The Great RISC Nehemiah ACTION
The ACTION took place on Tuesday April 5 at the Richmond Convention Center attended by almost 1000 live and hundreds more online. There was preparation before the elective officials arrived to be sure that we were always respectful and everyone was told that our public officials had been told every question we would ask. If we got a YES, we cheered, if we got anything else we stayed silent.
GUN VIOLENCE – the mayor, as predicted, did not attend. RISC has been asking for a meeting with him for 16 months (we met several times with him prior to his re-election, and not at all since). We heard testimony about the successful implementation of GVI (Group Violence Intervention) and the Problem Analysis that is its first step in cities throughout the country. And asked all those in attendance to call the mayor's office the next day.
AFFORDABLE HOUSING – RISC clarified how the retiring Tax Abatement funds would provide $10M annually for the Affordable Housing Trust Fund and pushed back against the mayor's effort to change the legislation, passed last year, that committed to using these funds for affordable housing. We also asked City Council member Stephanie Lynch to support using at least a third of those funds to provide housing units for the most vulnerable of our residents (those at 30% or less of the Area Median Income). She said YES and spoke passionately in support!
HEALTHY HOMES – trailer parks are predominately occupied by our Latino neighbors; 70% own them and rent the space that those ancient trailers stand on (most built before 1976 – before there were standards for their construction). We heard heart breaking testimony from their residents about their poor living conditions. RISC is asking for a pilot program to fix or replace these trailers. At the ACTION the city committed to find $300,000 for this pilot program. The county of Chesterfield (most of the trailer parks reside there) supervisor Jim Holland refused to make any commitment – he even refused to attend a meeting to discuss a new trailer park, even when we said we would schedule it around his calendar. Nonetheless the county does have $150,000 (half of our ask) in their new budget for this pilot program.
While we have made excellent progress with the affordable housing issue, we still have work to do on the other issues. If you are interested in becoming part of these issue conversations, please contact Steve Saltzberg.
RISC Team Network Members 2022
Geo Andrade  •  Kate Barrett  •  Mary Ellen Barton  •  Leslie Baskin-Asip  •  Bob Blinn  •  Anne and Jim Blowers  •  Fran Brune  •  Rick Carr  •  Sheila Chandler  •  Jeff Clark  •  Ginjer Clarke  •  Jessica & Craig Coffey  •  Miriam Daughtry  •  Dee DeRoche  •  Paul Dolci  •  Diana Donald  •  Lynne Edwards  •  Leigh Eicher  •  Howard Fabry  •  Mindy Fast  •  Autumn Fehr  •  Ally Fisher  •  Gretchen Garber  •  Janet Goin   • Ned Haley  •  Reggie Henderson  •  Dorothy Hollahan  •  Anne Joseph  •  Karen King  •  George Knight  •  Larry Kruger  •  Regina Largent  •  Lauren Levwood  •  Alice Marshall  •  Christine Matthews  •  Ted Merriman  •  Lakiera Mills  •  Catherine and Tom Norton  •  Bob Odor  •  Lynn Pappas  •  Rachel and Jake Regal  •  Don Retzer  •  Denise Rimes  •  Amy Russell  •  Steve Saltzberg  •  Josie Sicheri  •  Diane Sneed  •  Sarah and Fred Soltow  •  Emilia Sparatta  •  Margaret Stokely  •  Linda Van Tuyle  •  Kendra Vendetti  •  Mary Weiser  •  Sarah and Jerry Weissburg  •  Louise Werner
RISC and the Nehemiah Action
Please plan to join fellow congregants and members of the other RISC congregations at the Nehemiah Action on Tuesday, April 5th, at 6:30 pm at the Greater Richmond Convention Center.  This once-a-year RISC Action is where community members show up to express to policy makers the depth and extent of our concern around the issues of affordable and healthy housing and gun violence and to urge their support for change. Over the years RISC has encouraged city leaders to staff and fund the Affordable Housing Trust Fund to create housing for low-income households. In the past RISC advocacy has secured allocations and a dedicated source of funds for the AHTF. Yet very little housing has been developed for those with the least resources. Among the "asks" this coming year are:
To ensure that the Trust Fund dollars are used to house those earning less than 30% of Average Area Median Income and
to repair 40 of our community's unsafe mobile homes where so many families live in unhealthy conditions.
In the past year 90 people were killed in the city of Richmond. RISC has researched and presented an evidenced based, proven Gun Violence Intervention program to the mayor but he does not want to discuss the merits of this and instead has introduced initiatives that have not been successful in stopping the gun fire. We are asking that he meet with the experts and consider this program.
With covid numbers falling we hope to have a good crowd in a huge safe space. All who attend are required to be vaccinated and masked. For more information contact Steve Saltzberg (804-306-5184) or Dorothy Hollahan (804-744-9412)
30 Days of Love and RISC
Last week's focus for 30 Days of Love was Climate Justice. The newest issue RISC is working on is… climate justice. Specifically Healthy Homes.
This past Fall, having heard stories from our members about terrible living conditions in their mobile homes, we voted to begin work on this problem. And at our January Issue Committee Night, we developed the problem statement. It is this –
Households living in mobile home parks in Richmond and Chesterfield, which are primarily Latino, are experiencing unsafe, unhealthy, and environmentally unjust living conditions.
From our research, we have found out that mobile homes built before 1976 – which are the vast majority of the homes in the parks in Richmond and Chesterfield – were not built to high standards, and they are falling apart. The extreme heat and cold is due to lack of insulation; in addition to other problems such as mold and flooding.
We are discovering that there are solutions. Project:HOMES bought a mobile home park in Chesterfield, and is slowly replacing each unit one by one with a modern, energy-efficient manufactured homes. Other communities have put into place other types of repair / replacement programs.
RISC is still working on a proposed solution and who we will be asking to address this terrible problem. If you want to attend any of our research meetings, click here.
RISC is in the process of researching our three justice issues for 2022
Issue Update:
Affordable Housing
At the end of last year, a RISC contingent attended the Affordable Housing Trust Fund Supervisory Board Meeting to talk about how the city could designate half of the Trust Fund dollars to units for households earning 30% AMI and below. Councilmember Robertson expressed her thought that the Board should look into how they can do what RISC is asking.
On January 5th we met with Helen Hardiman, Vice Chair of the Affordable Housing Supervisory Board to confirm her support for our goal that 50% of the Affordable Housing Trust Fund be spent to build housing units for those at 30% and below AMI. She affirmed that she was with us on that goal and agreed that it would be helpful to have a national expert from the Center for Community Change there to provide guidance and best practices.
Gun Violence
2021 ended having had a horrific loss of life take place – over 90 persons killed in the city of Richmond. This is the most people killed in one year, in decades. And it is unacceptable.
We are putting together a social media campaign aimed at putting additional pressure on the city / Mayor Stoney to move forward with GVI (and meet with RISC). Look for details related to that, soon.
We are also working to schedule meetings with potential allies, to join us in our efforts to save lives.
Healthy Homes
This is our new "Care for Creation" campaign. At the Research Kickoff, we decided to pursue research around unsafe conditions in mobile homes throughout our region, as well the problem of mold in dwellings.
We will be conducting a survey during congregational services, as well electronically, to get a better understanding of the problems related to these areas.
RISC Celebrates its Year of Doing Justice              
On June 14 300 RISC leaders met to celebrate this past year. We described great progress in getting affordable housing funding, frustration in the city's inability to take on an effective gun violence prevention solution, and an ongoing battle with the city's mayor. The best way to see and hear about this is to view the two videos we saw at the Celebration on June 14. The first is about the Housing effort, the second about gun violence:
https://www.youtube.com/watch?v=yc8laioOeHg
https://www.youtube.com/watch?v=EI0Ha3oDfJo
And, btw, our congregation won the very first Nehemiah Award trophy for bringing the largest number of people to the Nehemiah ACTION back in March. Of the 2004 people at the ACTION, 289 were brought by our church's RISC members! The largest number brought by any RISC congregation. A huge recognition for our congregation's 50 plus Network members and our six Team Leaders.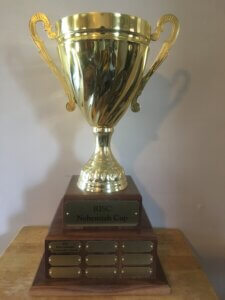 ***************************************************************
Imagine having the power to get the city to build over 1000 affordable housing units. Imagine telling the city that they had to do better and put $10M a year in their affordable housing trust fund. Then imagine pressing the local hospitals to create entry level jobs for citizens from our most at-risk communities. And beyond that imagine getting Richmond Schools to adapt a curriculum proven to get at-risk students reading to grade level.
Imagine no more because RISC has done just that in the past few years
RISC, Richmonders Involved to Strengthen our Communities is a grassroots congregation-based organization comprised of over 20 interfaith congregations reflecting the diverse racial and socio-economic diversity of our area. And our church is one of RISC's most active member congregations.
RISC Nehemiah ACTION
On Tuesday night March 23 over 2,000 of our residents attended. Yes TWO THOUSAND! We filled two ZOOM rooms and the overflow went to Facebook Live. This was twice the best turnout at an ACTION ever. Of that number 289 represented our church; to give perspective, at the last ACTION in 2019, our church had seventy in attendance. So we did well. Our commitment to justice is clear.
At the ACTION we had moving personal stories about homelessness, the lack of affordable housing and gun violence. Then we turned it over to our city's leaders to address those problems. Five of the Richmond City Council members committed to attend, but two did not show. The two no-shows had made commitments to attend, and also agreed to be leaders in the effort to get $10M in the Affordable Housing Trust Fund and have half the fund create units for those at 30% Area Median Income or less. So the absence of Ellen Robertson (6th district) and Andreas Addison (1st district) was puzzling and showed that we have work to do to get the respect we deserve. Two of the three council members that attended fully support both efforts; they are Michael Jones (9th district) and Stephanie Lynch (5th district). For more details read the RTD article – click here.
Then we asked the Richmond police chief, Gerald Smith, to initiate a Virginia financed grant application to fund a gun violence Problem Analysis (the first step in implementing a gun violence intervention program) and have a national organization provide that analysis. When we met with Chief Smith last week he agreed. But at the ACTION he equivocated saying he had to read the exact language of the grant. We hope that is an honest effort at due diligence. He agreed to meet with us in two weeks to follow up.
For more information contact Steve Saltzberg at stevesaltzberg@gmail.com